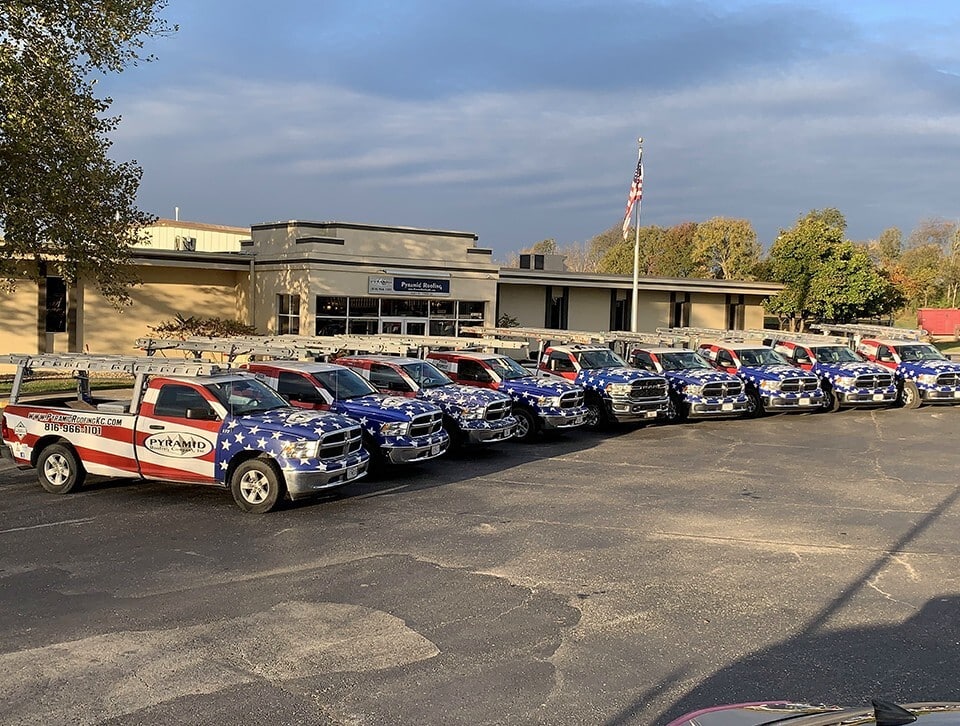 Founded in the Kansas City area in 1992, Pyramid Roofing Company was built by Doug Galant on the principles of fast, friendly service, fair prices and quality workmanship. These principles have allowed us to become one of the largest and most trusted roofing companies in the K.C. Metro and Springfield area.
Our size allows us to respond to roofing emergencies in a timely manner. The size and stability of our company also allows us to have professional roof inspectors on staff to inspect every roof before and after every job. This ensures a high level of quality and effectively eliminates any surprises that may arise during the application of your roof.
Our dedication to using quality products and exceptional workmanship deliver value to our customers every time. The stability of our company also ensures that we will be around to service our extensive warranties.
We are a certified roofing contractor which means that our business references, customer satisfaction level, and installation procedures all meet or exceed the highest standards. We work closely with many insurance companies and have several experienced insurance professionals on staff to assist you with your claim. We take special care to abide by all local building codes and are registered in each municipality in which we work. The products we install are only the highest quality, state-of-the-art materials meant to provide customers with a high-quality, long-lasting roof.
Most importantly we operate on the idea that the customer is an informed and vitally important part of what we do. Our intention is to always have open communication and never try to confuse you with contractor-speak. From our inspectors to our customer service department, to our salesmen and upper management, we vow to always treat you fairly and listen to your needs and concerns. That is what sets us apart from the rest. Some companies call it going the extra mile; we call it doing things the right way. The Pyramid Way.