Exceptional Roof Repair and Roof Inspection Services in Kansas City
If your roof has sustained damage, you should be looking for exceptional roof inspections and roof repair services. In addition to causing structural damage to your home, a leaky roof can also damage your landscaping. The best roof repair company will maintain your roof's appearance, protect its structural integrity, and protect the value of your home. Many homeowners and businesses in Kansas City choose Pyramid Roofing as their preferred roofing contractor. Our customers are pleased with our affordable prices, quality materials, and expert team of roofing contractors. We offer financing and warranty options to meet your needs. We also offer lifetime warranties as provided by our manufacturers.
Signs You Need a Roof Repair
Missing Shingles
You need roof repair when you see missing shingles. Missing shingles will cause a leaky roof. The next time it rains, water will fall on your decking and cause it to warp. Warped decking will cause moisture to seep into your walls and cause structural damage to your home.
Curling Shingles
Old singles can curl up, and when they do, high winds will catch them and easily rip them off. It's best when your roofing installation is done before the shingles are ripped off. Also, water and ice will be able to get under curled shingles and damage the roof even more.  
Missing Granules
Eventually, the weather will wear down the sandpaper texture of your shingles, making them less protective. Often, you will find granules in your gutters. Worn shingles also detract from the aesthetics of your roof.
Damaged Roof Flashing
Roof flashing is used to redirect storm water away from areas that are connected to your roof, like the chimney and vents. Using reliable roof inspection services is the best way to determine if you need roof flashing repair.  
Why Roof Inspections Are Important
Roof inspections are very important because they help you find problems with your roof when they are still small. This will protect your home and your wallet. Reliable roof inspectors will find out what really caused the damage to your roof so that the right repairs can be made. Your gutters will be examined to see if they are channeling water away from the roof and house. There should be no stagnant or pooling water on the roof or around the house. Roof inspections will protect you from costly emergency roof repair expenses and hassles. Bottom line: Roof maintenance services will prolong the lifespan of your roof.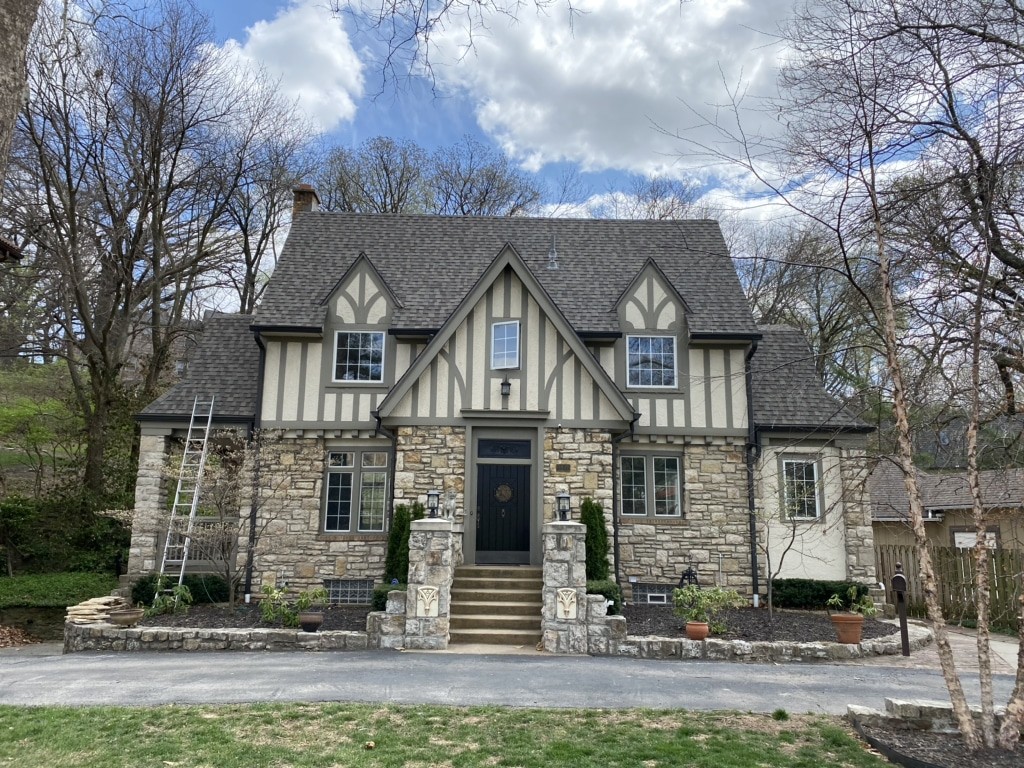 Emergency Roof Restoration to Protect Homes from Severe Weather Damage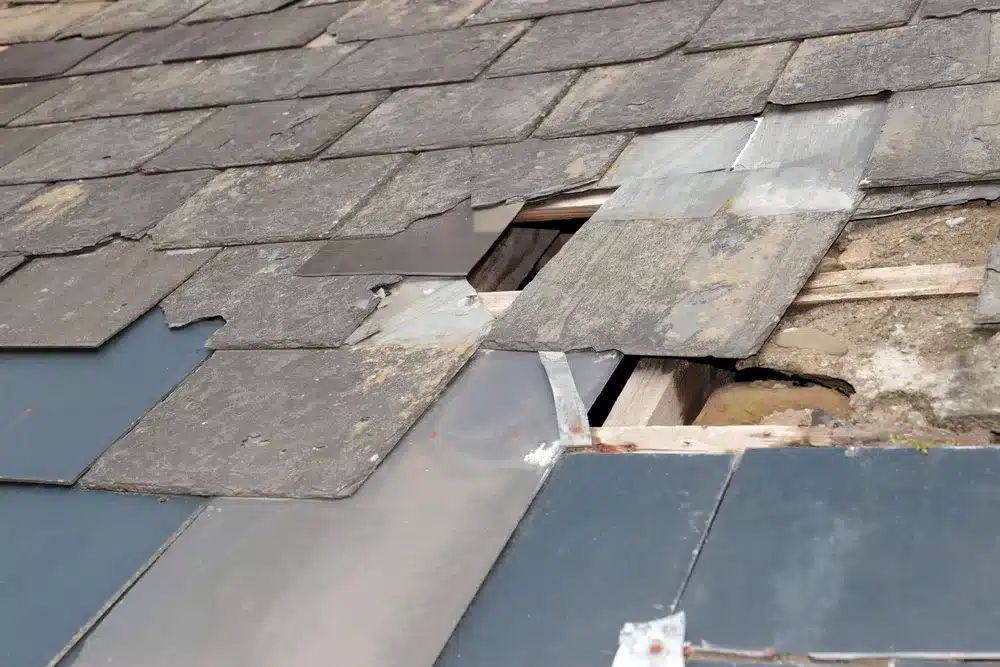 A Roof Repair Service You Can Rely On
At Pyramid Roofing Company, we deliver roof repair service you can rely on, and we've been doing it in the Kansas City area for over 30 years. As a certified roofing contractor, we meet or beat all industry standards for references, customer satisfaction, and installation methods. 
Our expertise in roofing restoration services extends to: 
Residential and Commercial roof repair

Flat Roof Repair 

Roof flashing Repair  

Roof leaking repair 

Emergency Roof Repair Services. 
If you need to process an insurance claim because of storm damage, we will make the task easy for you. We will expedite the paperwork and work with your insurance company to make your roofing installation happen quickly. 
Pyramid has received the President's Club Award from GAF. GAF is North America's largest roofing manufacturer, and only GAF Master Elite® Contractors can compete for its President's Club Award. To qualify for this award, commercial roofing contractors must demonstrate a high level of excellence in their operations, particularly in the areas of installation, consumer protection, and training. Since 2009, Pyramid has been a GAF Master Elite® Contractor. This designation has been attained by less than 2% of roofing contractors nationwide. Since 2009, Pyramid has been a GAF Master Elite® Contractor. This designation has been attained by less than 2% of roofing contractors nationwide.
Make Your Roof Last With Our Roof Repair and Maintenance Options
Our comprehensive roof maintenance services cover all types of roofing materials, including asphalt shingles, metal, tile, and slate roof repairs. Turn to Pyramid Roofing Company and make your roof last with our roofing services and maintenance options. Call us today ( 816-966-1101)